Somewhere in September 2016
A project of dad.
Proof of concept for the players. LEGO is now producing wheelchairs for mini figures. One player with hand stick, one player with cross stick and goal keeper dress, and one assistant.
Build two times for two teams.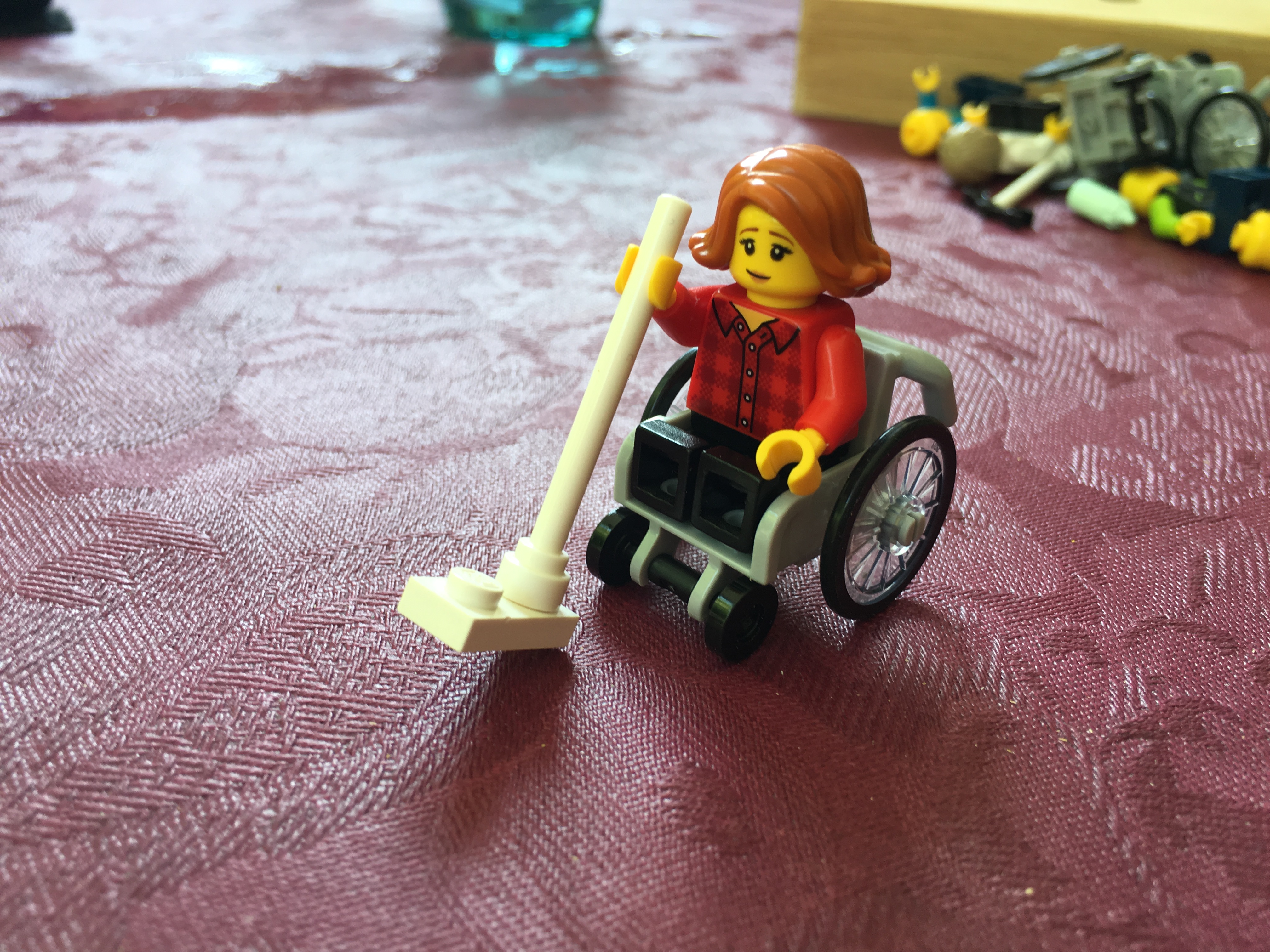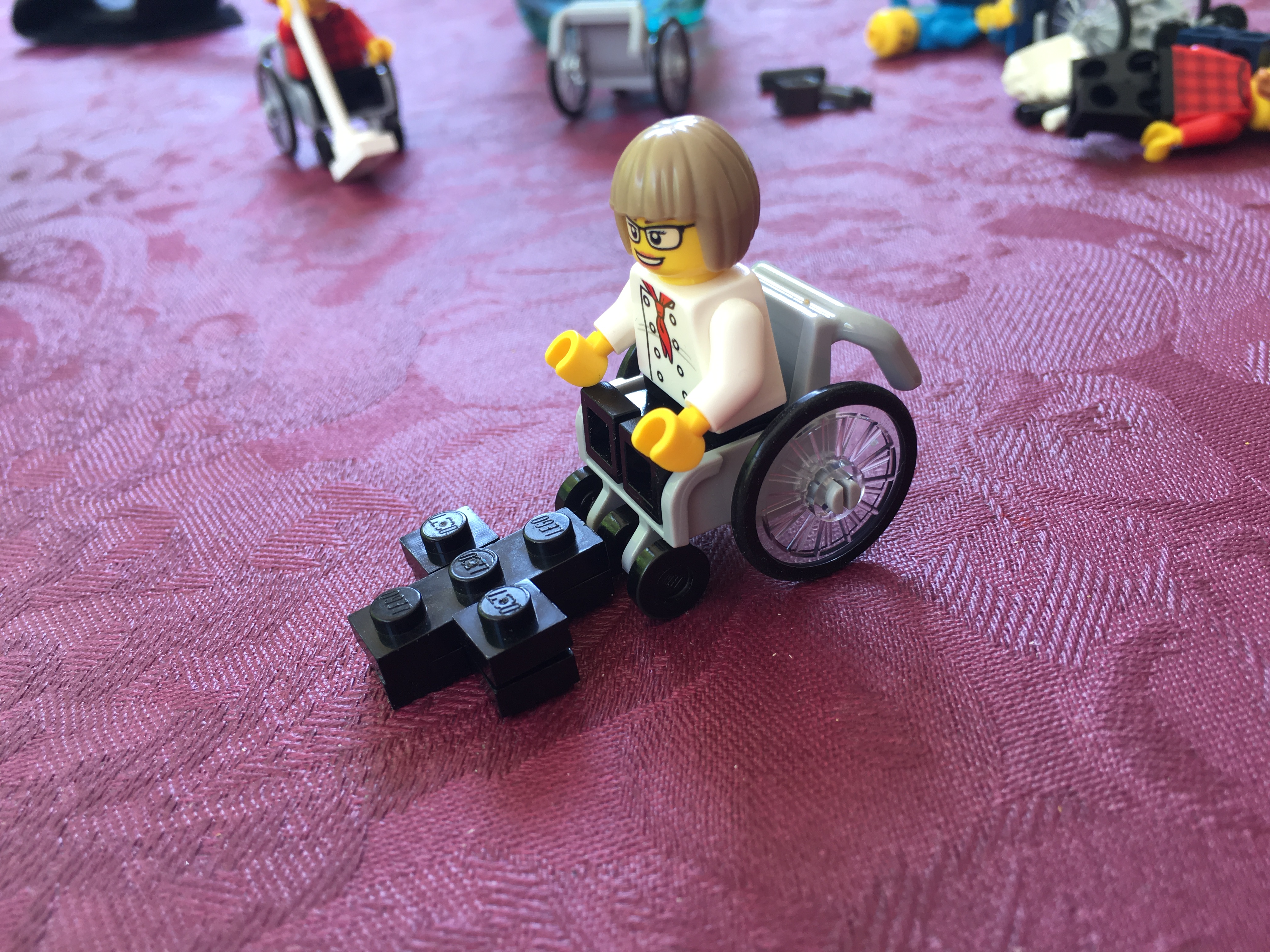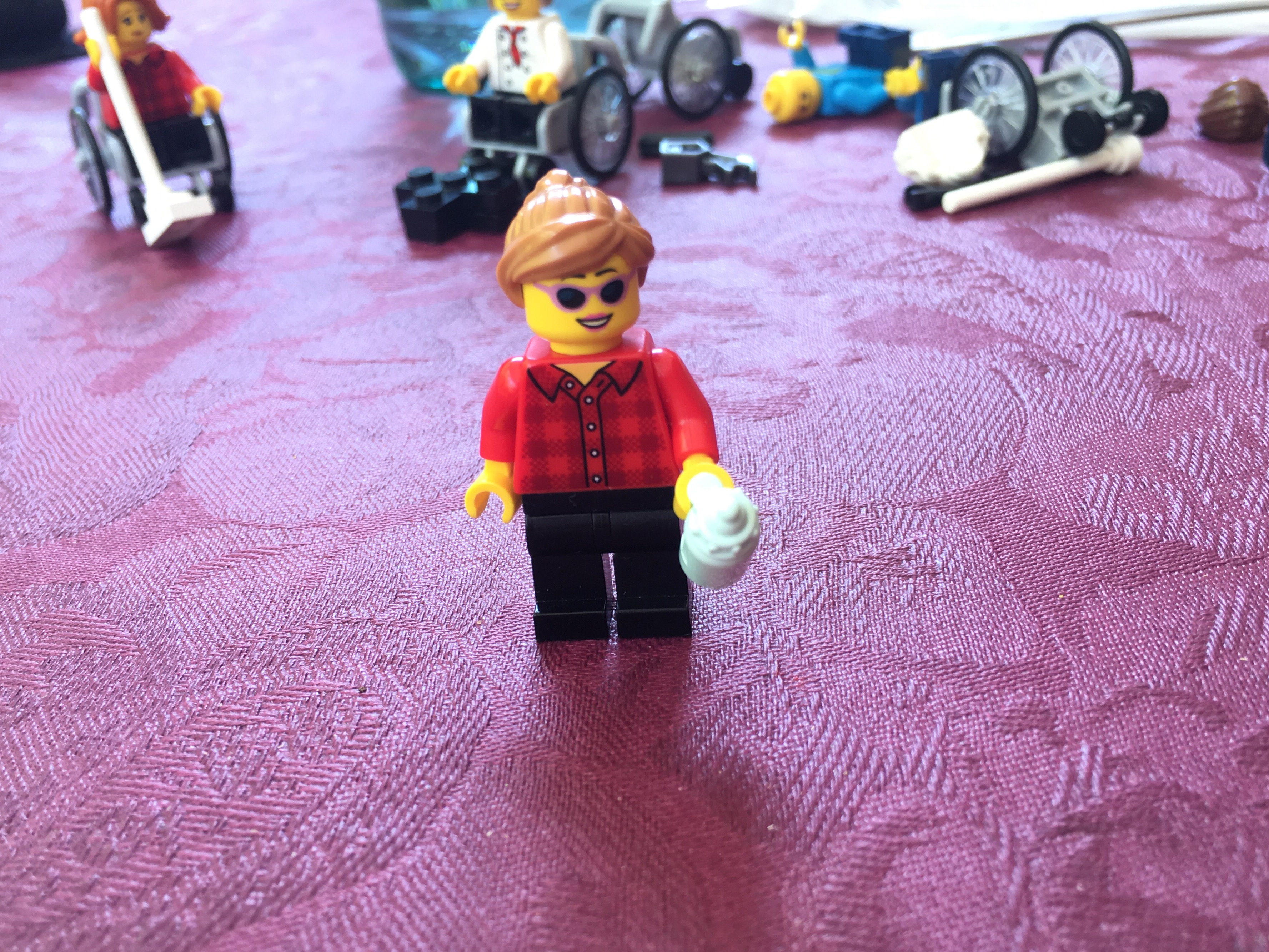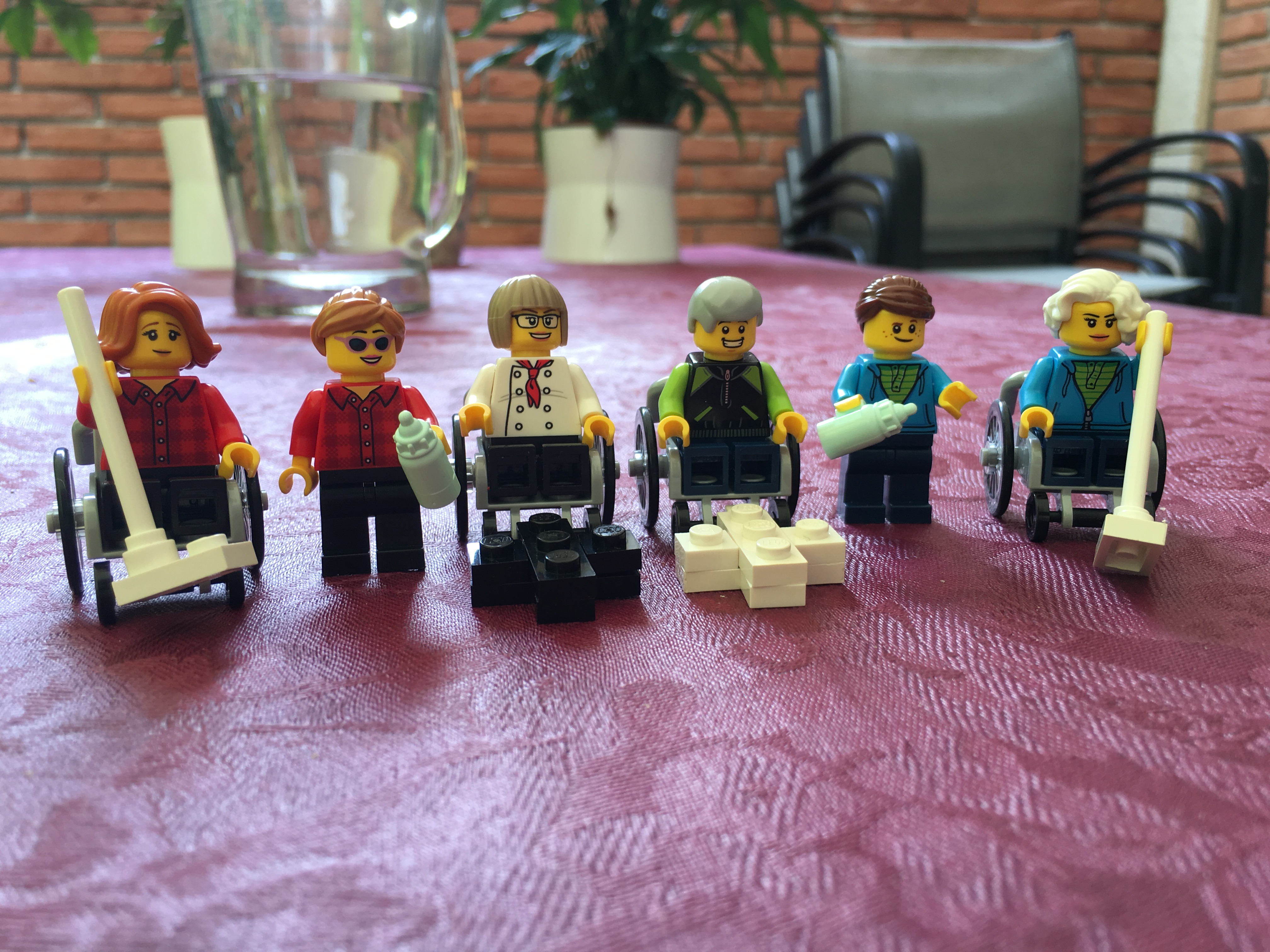 6th November, 2016
All pieces for the field has now arrived. I want to start. And I want to avoid that dad build it by himself. The result for today: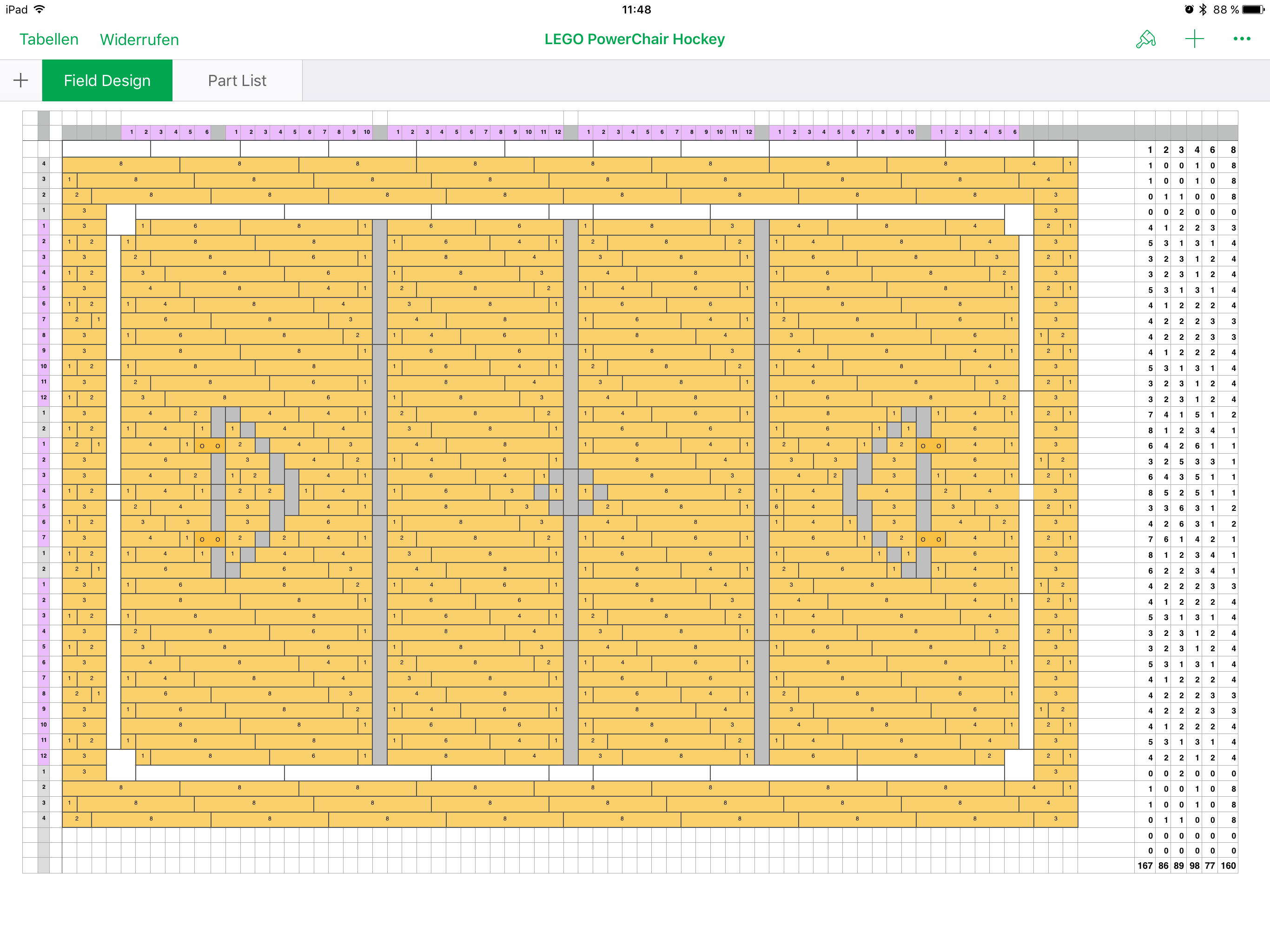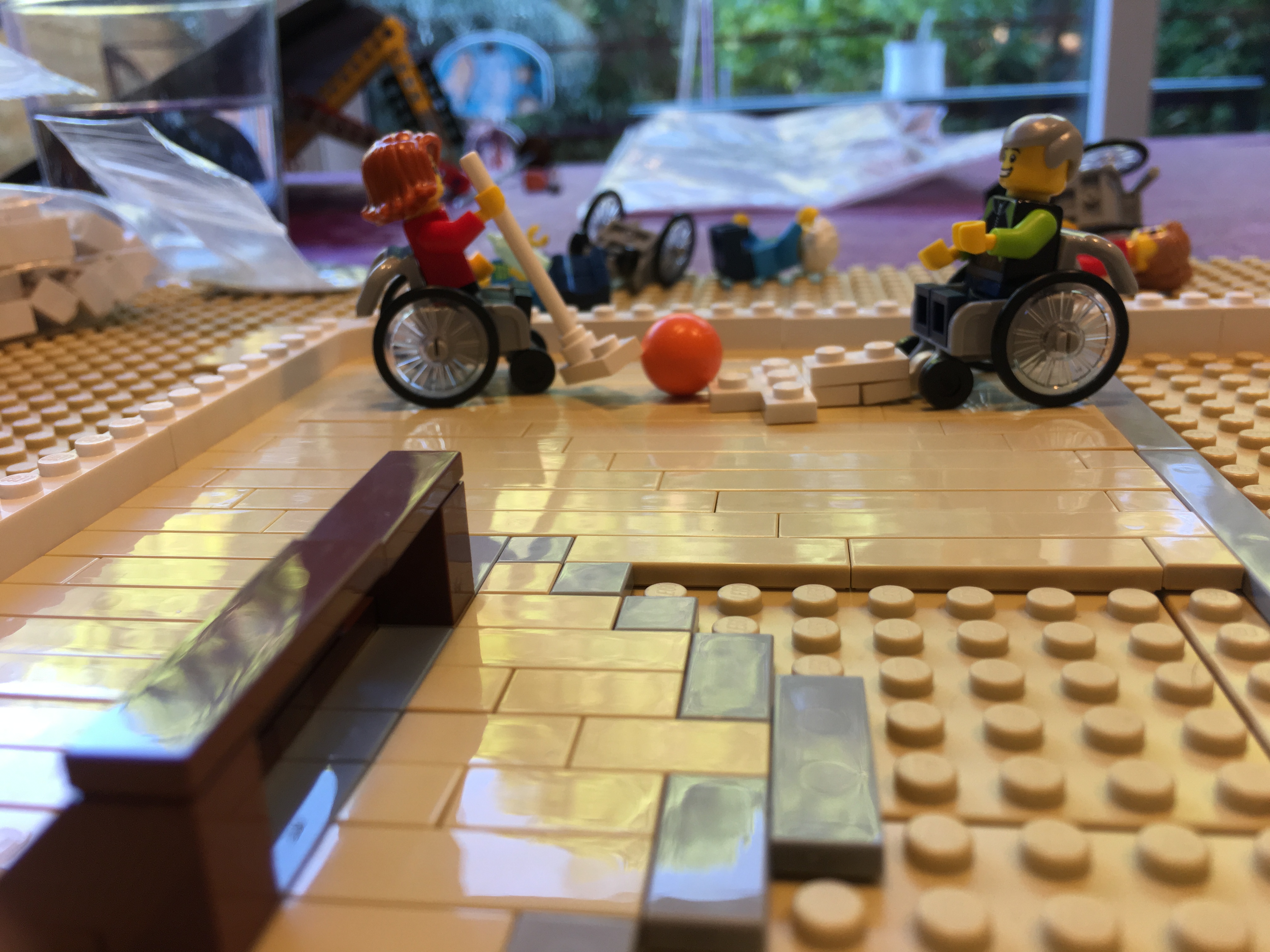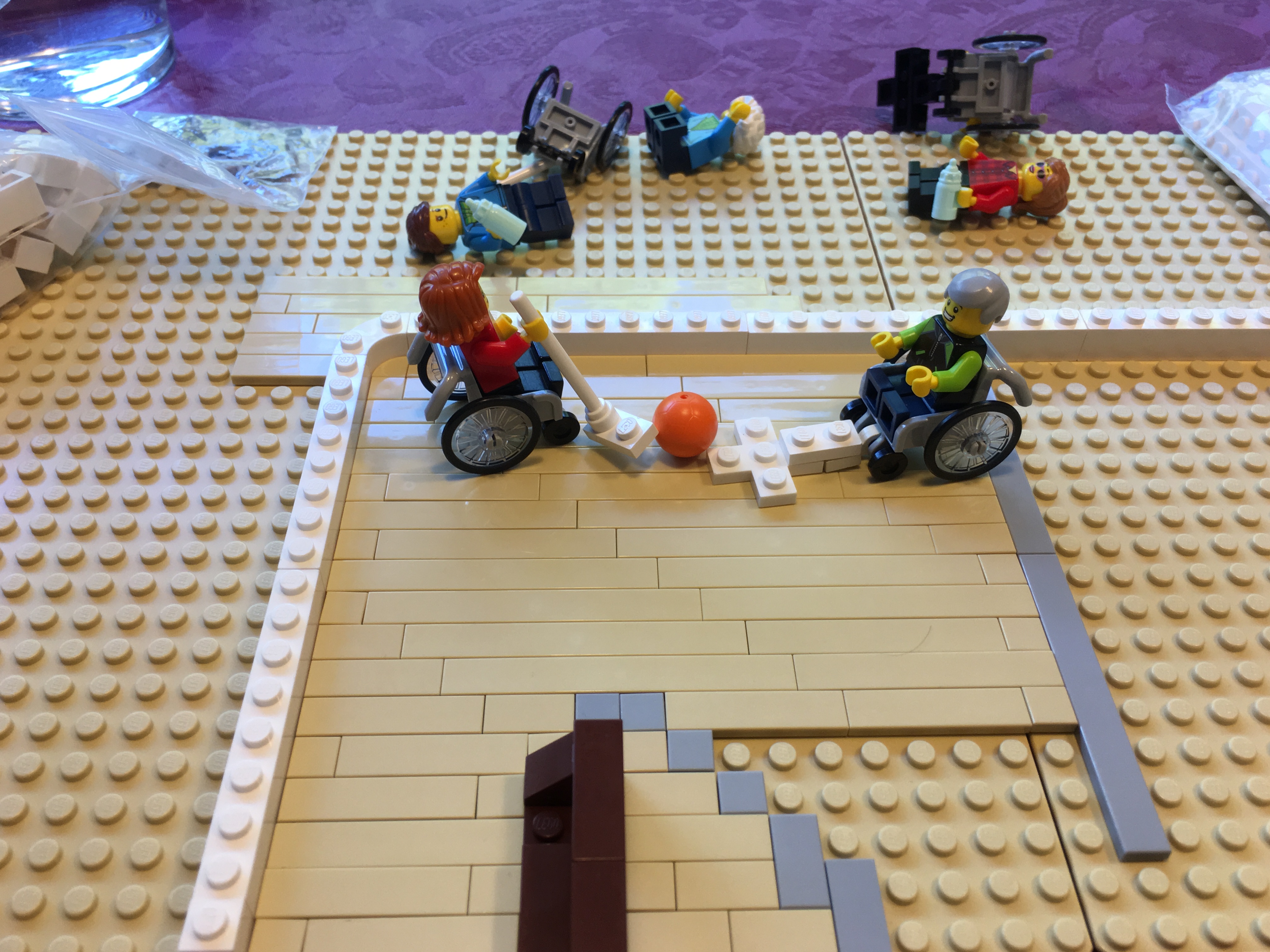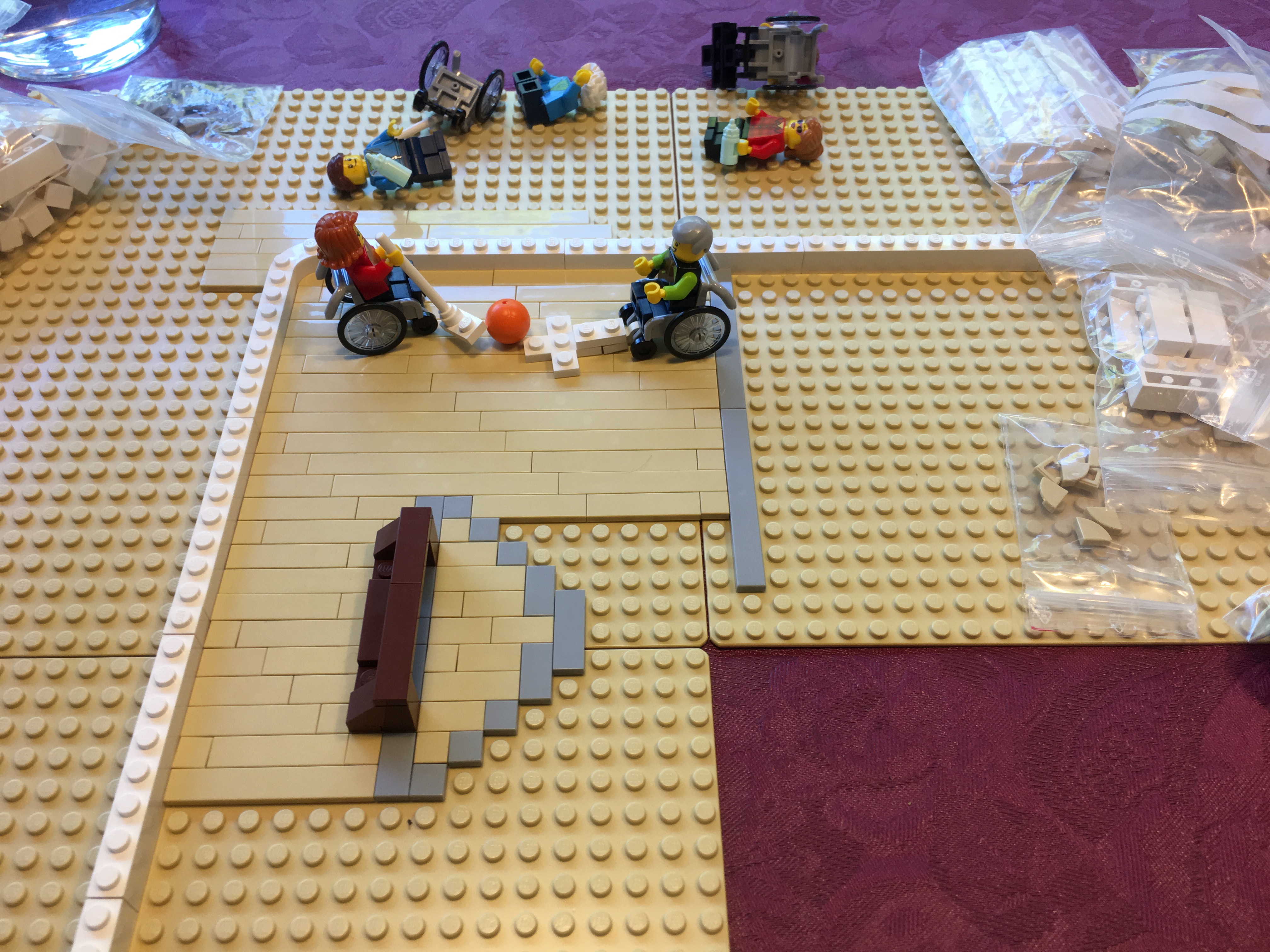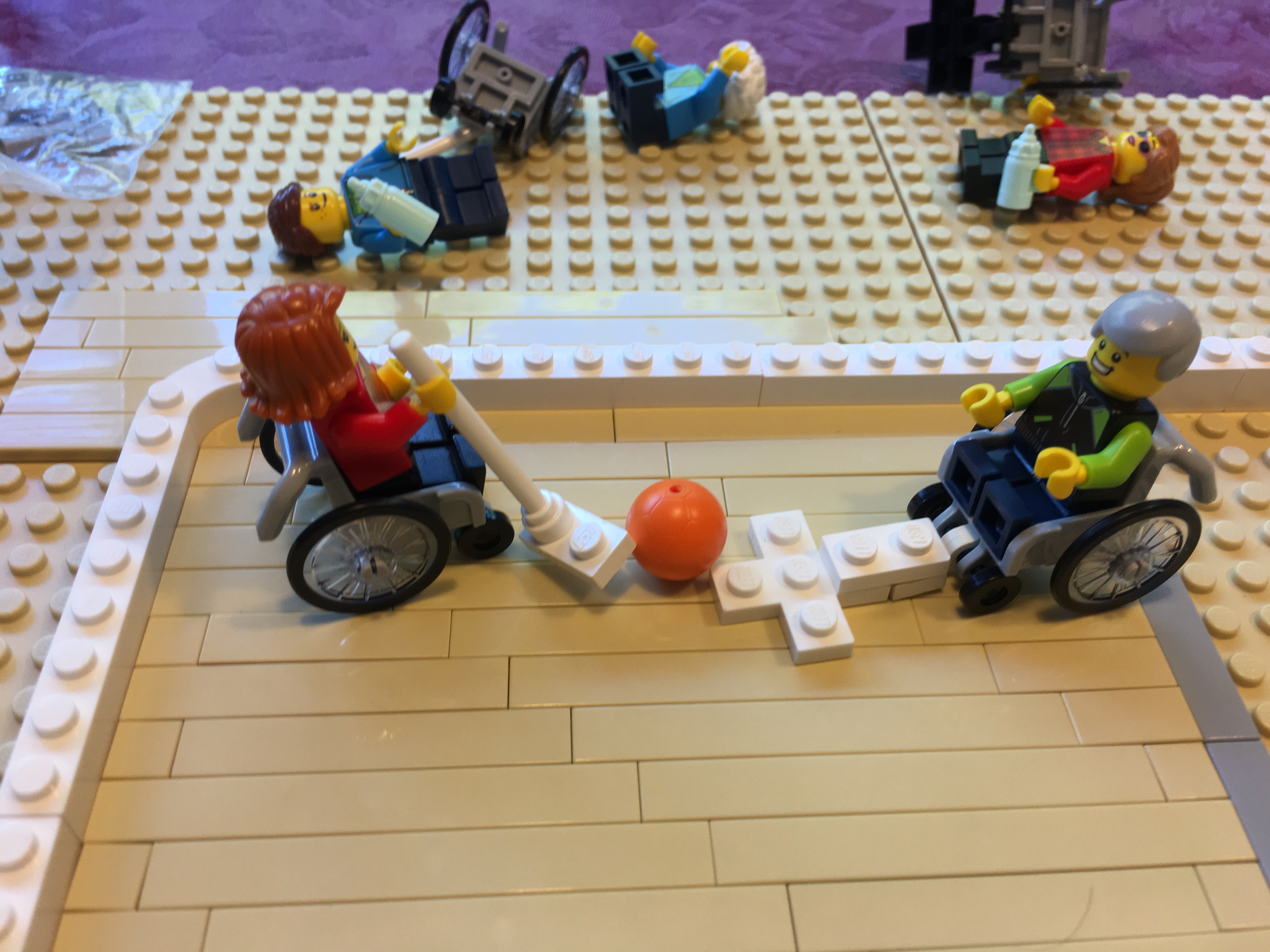 15th of November, 2016
Dad continued (I had no interest on the weekend).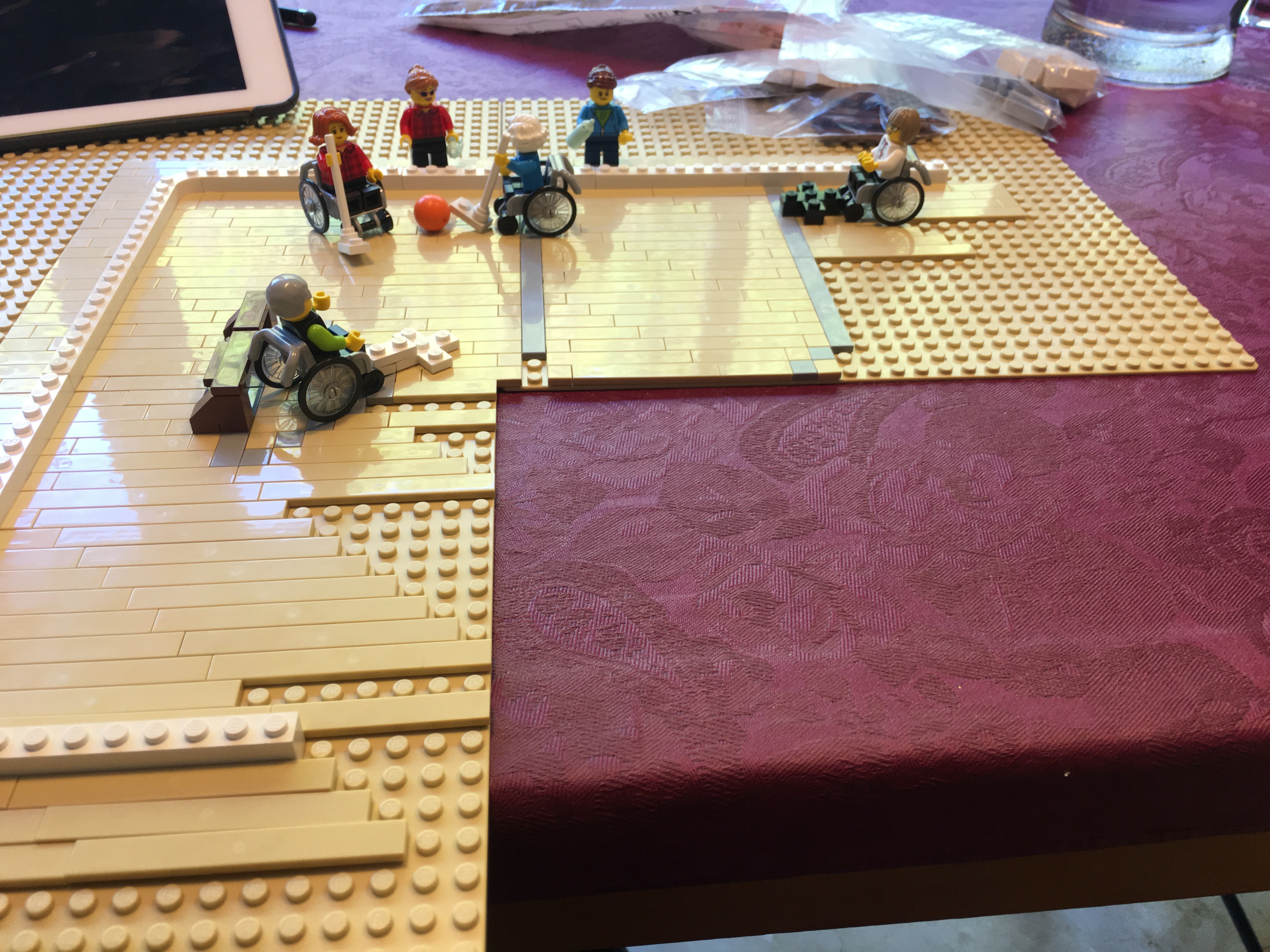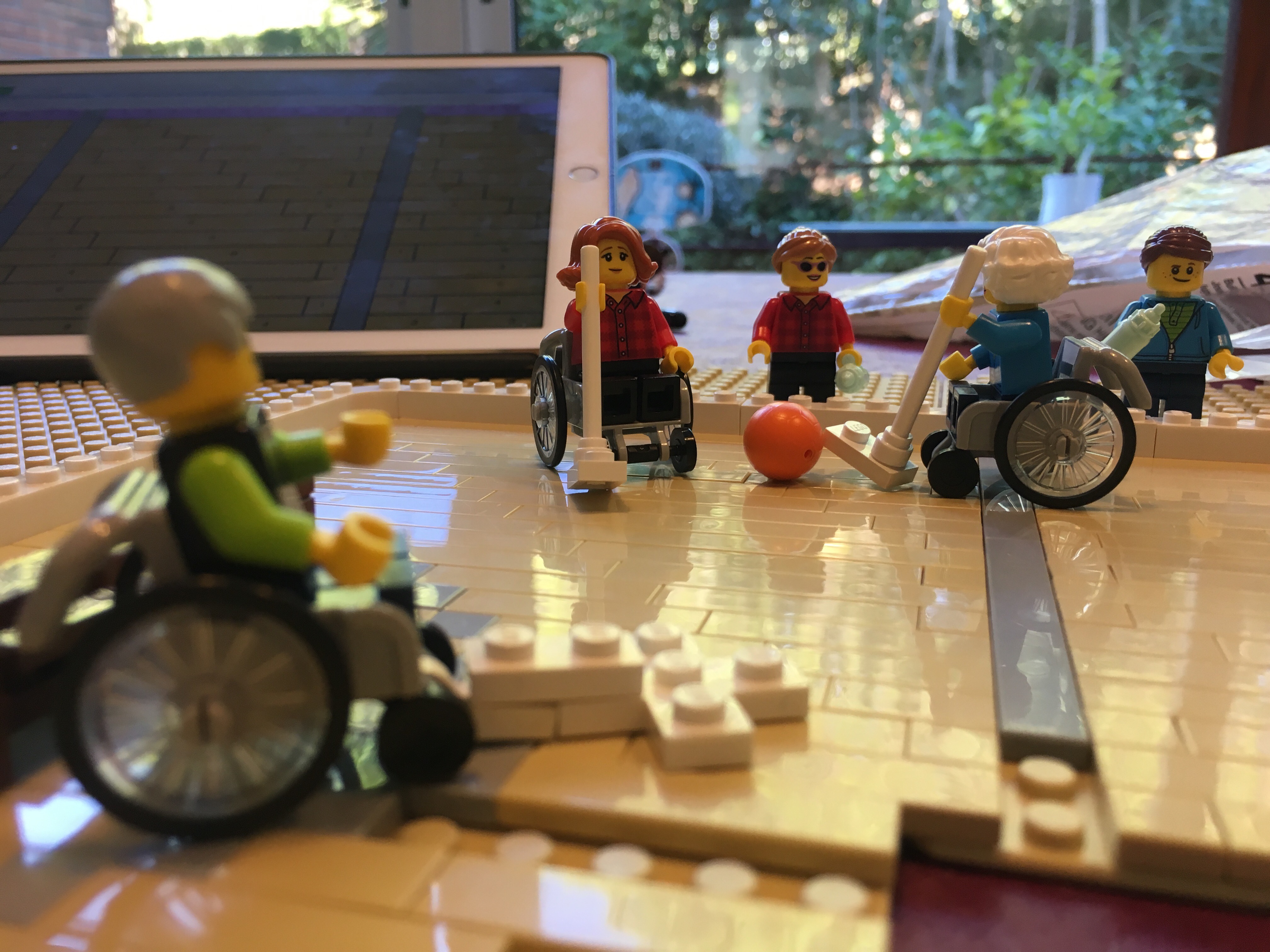 20th of November 2016
Next session of dad, I have no time. Two thirds done.
And the new ball fits better.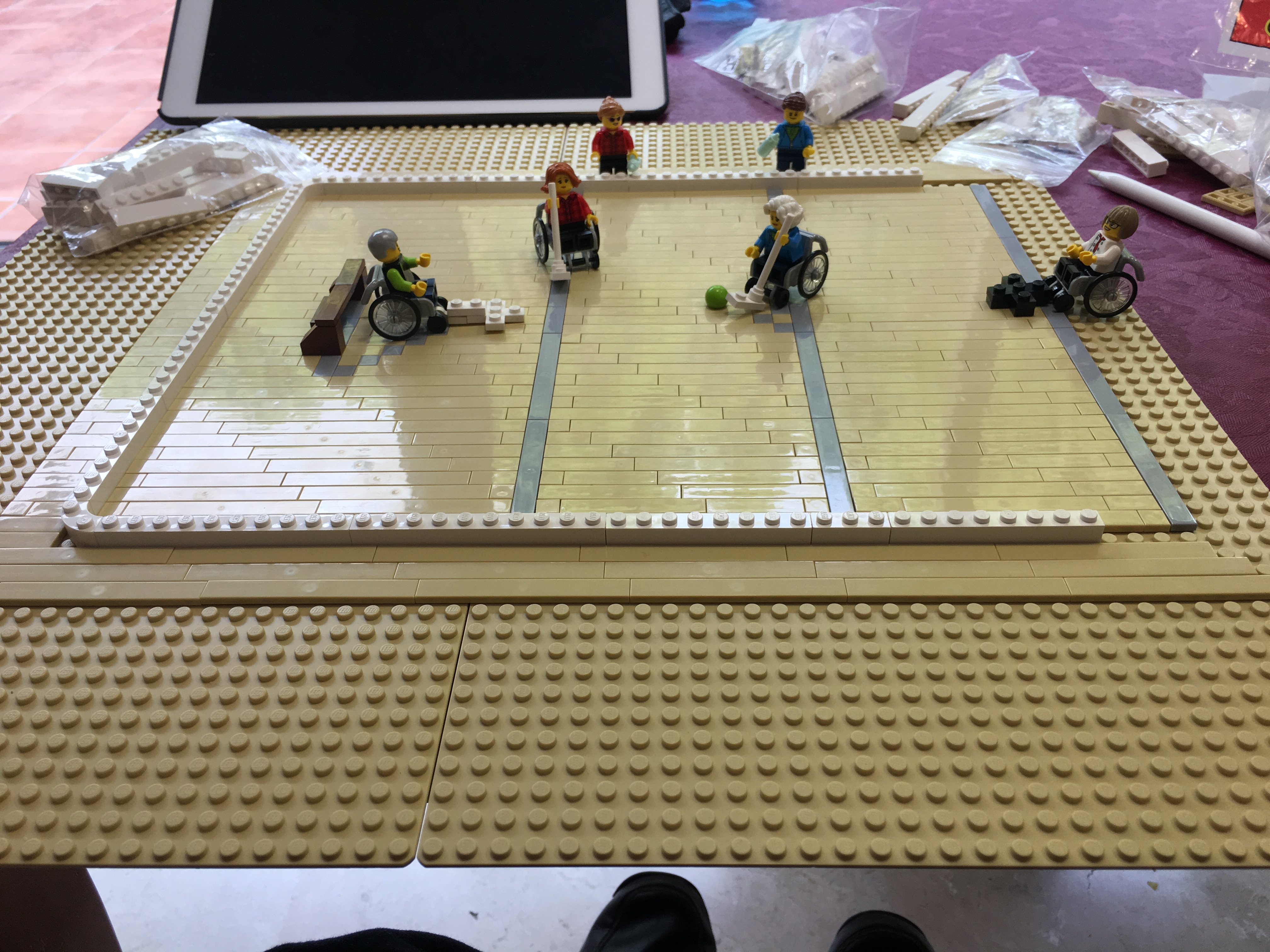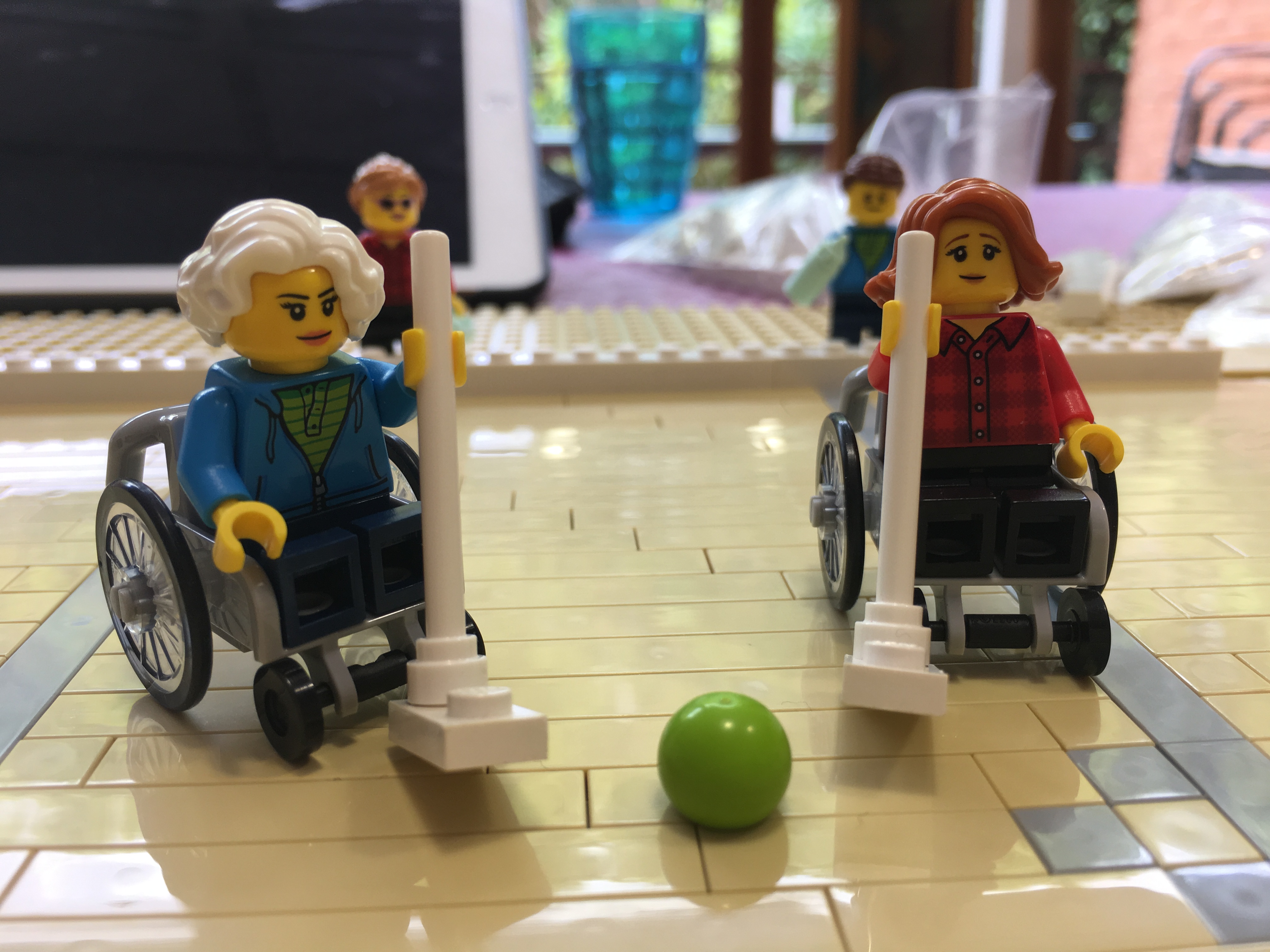 22nd of November 2016
Now I want to terminate the field. First milestone of ?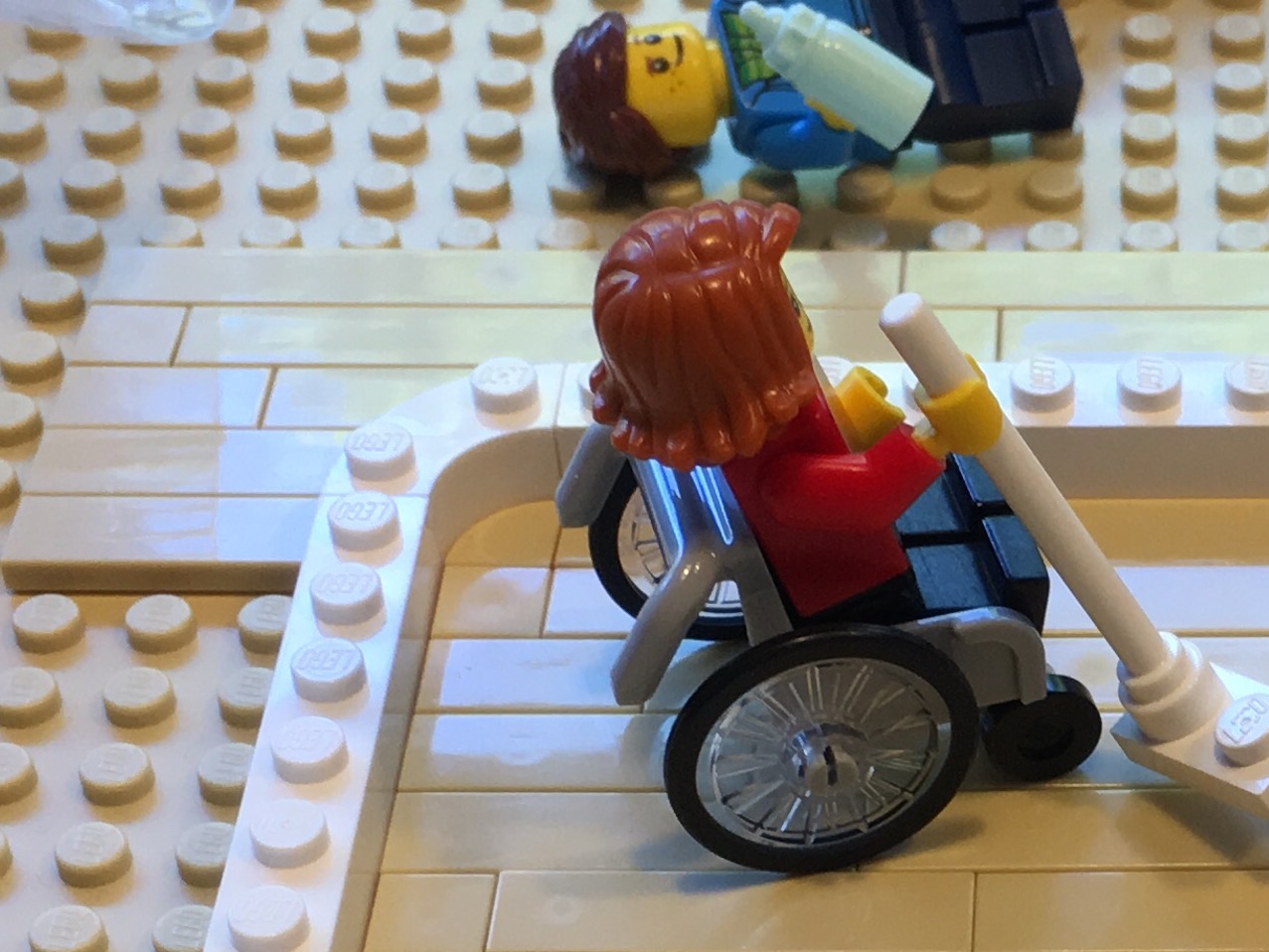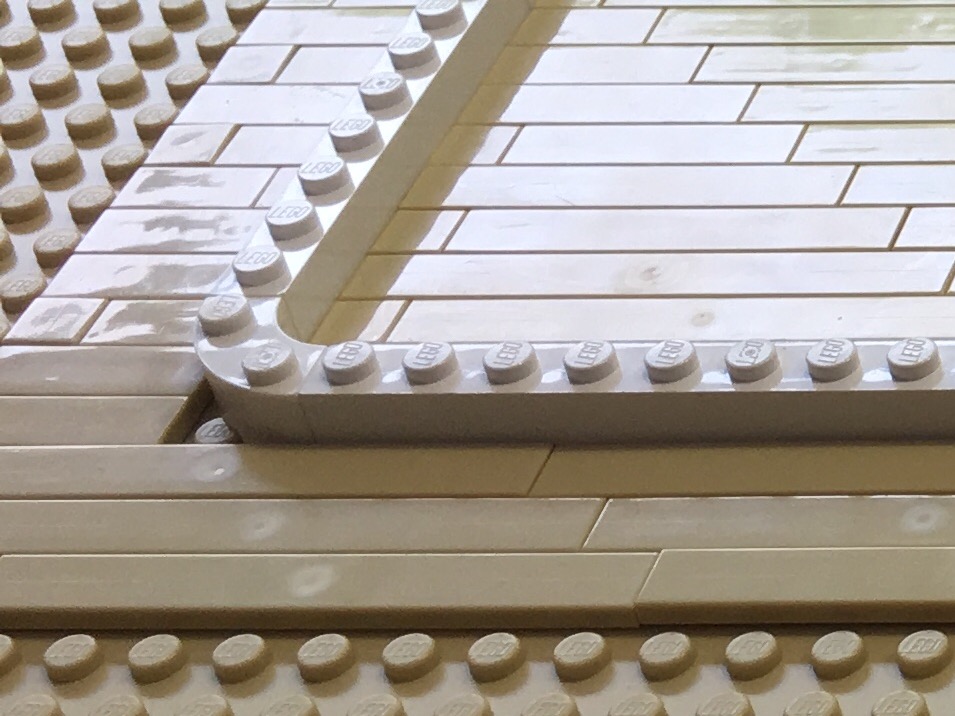 The project will reactivated soon.
18th of September 2018
Not so soon, but now, two years later.
Some bricks "arrived", some mini figures bought, and some ideas more:
First: the playground is not huge, but difficult to transport. The solution is MILS.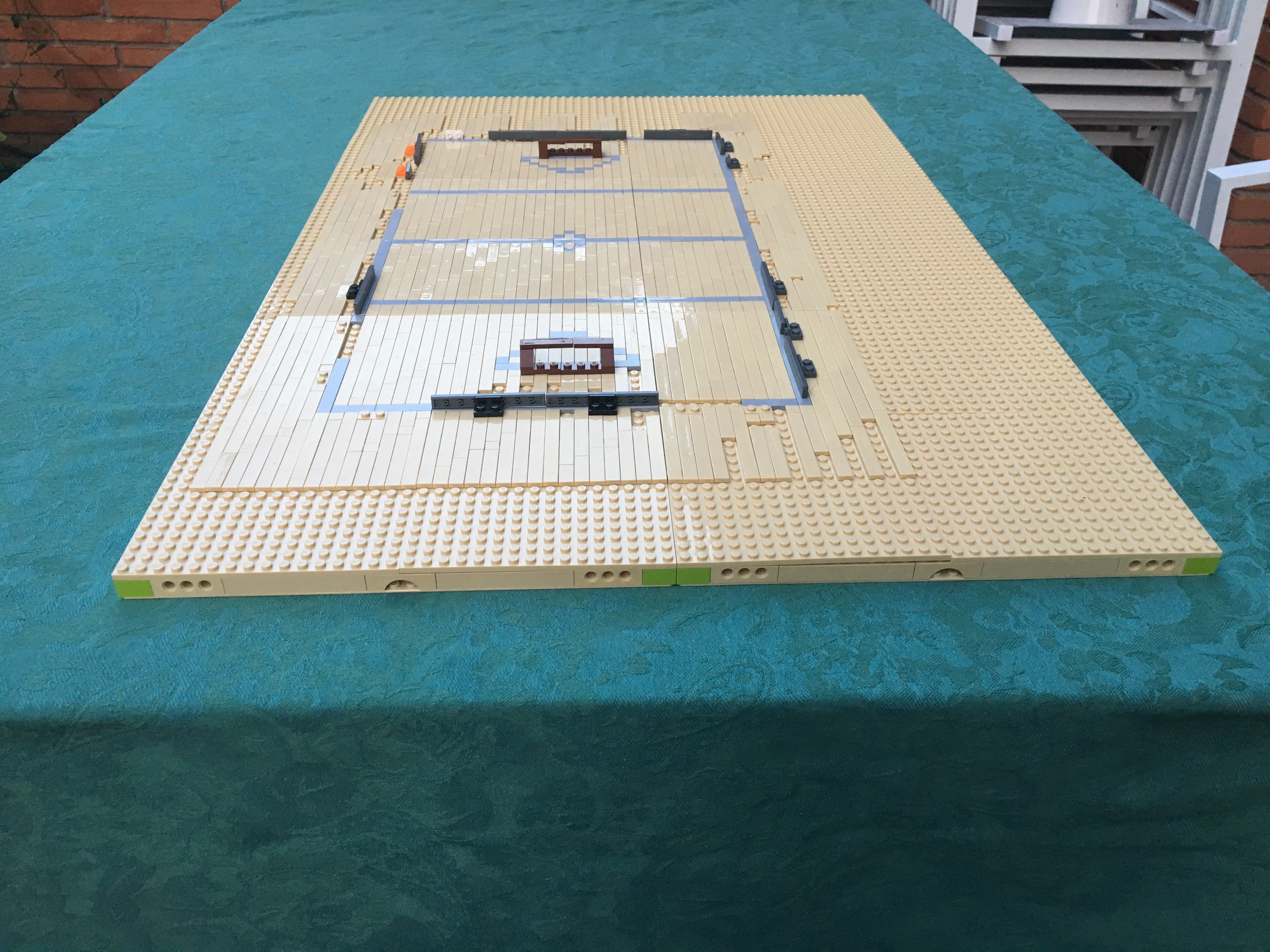 Now the playground can be unmounted on baseplate size.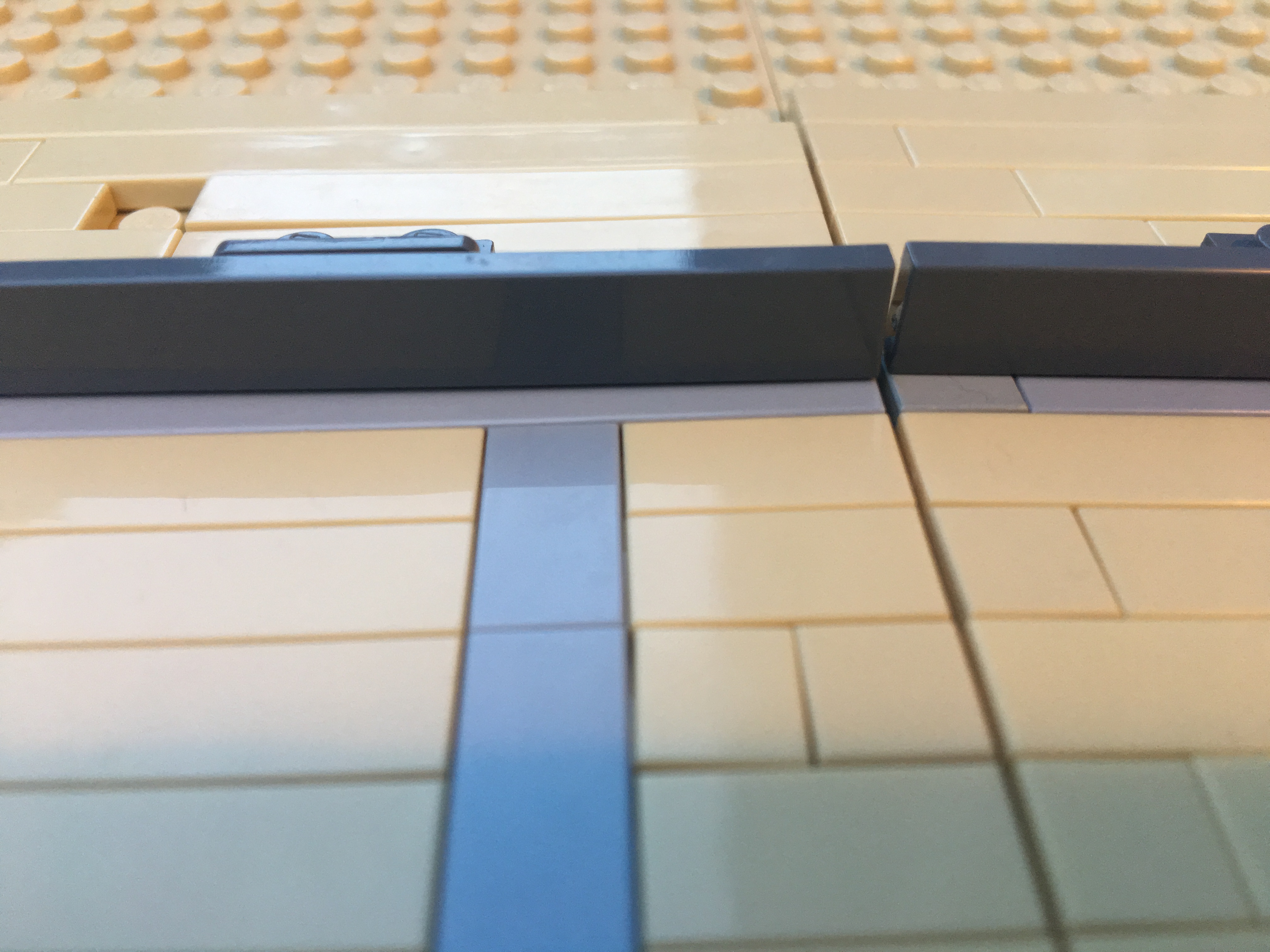 I didn't liked the side fence build from the bricks. It is too thick. I suggested tiles jammed directly between studs. Dad liked the idea with the tiles, but not the connection method. He wanted to try hinges, I tested brackets. And that's it.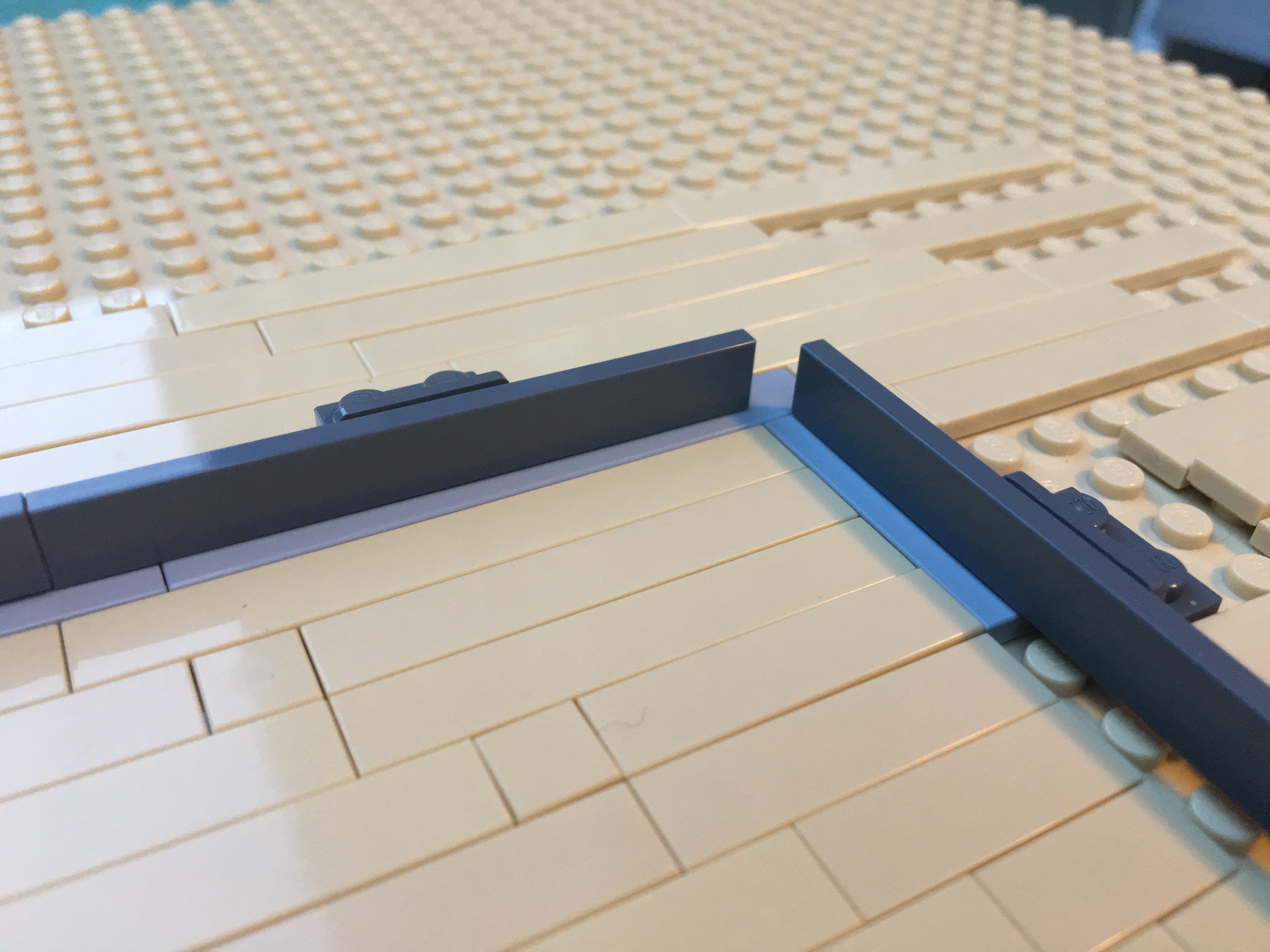 The disadvantage: the edges are not round. But otherwise the the parquet floor is now perfect, also with external limitation lines.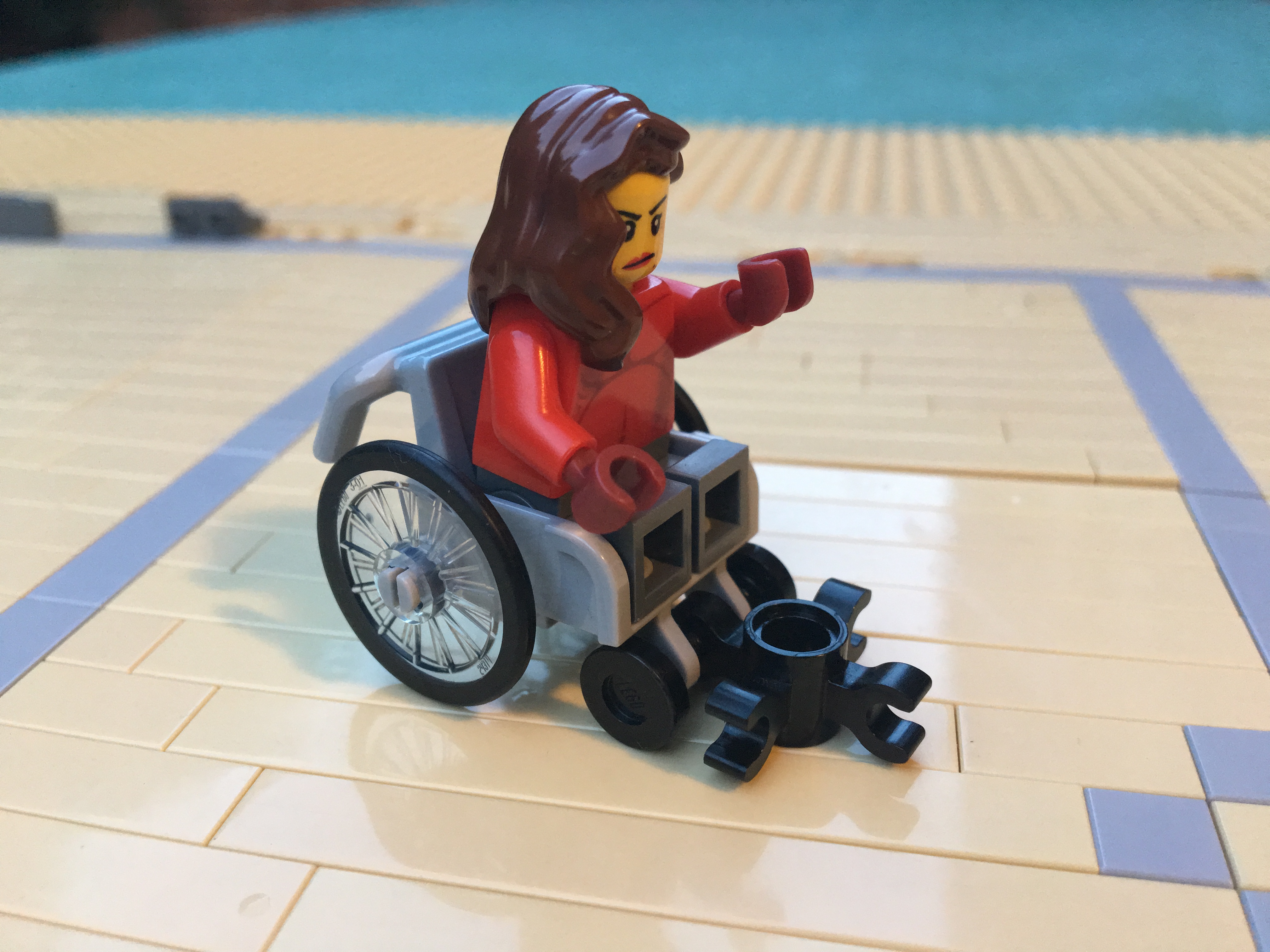 Probably the final version of the cross stick player. The cross stick we found in the Pirate Roller Coster. It is used there to conect the branches of a palm.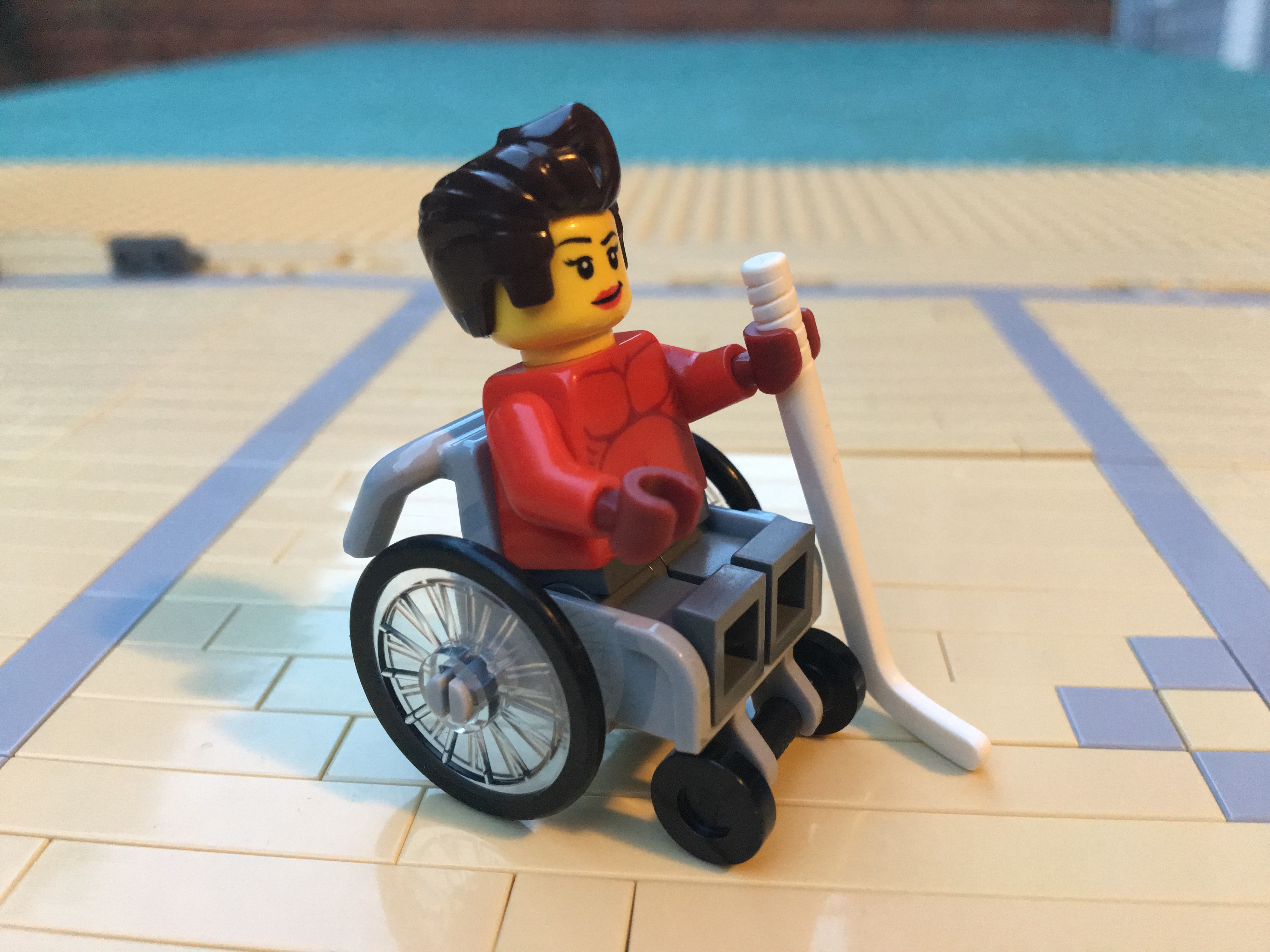 The final version of a hand stick player. Dad found a hockey stick from LEGO.