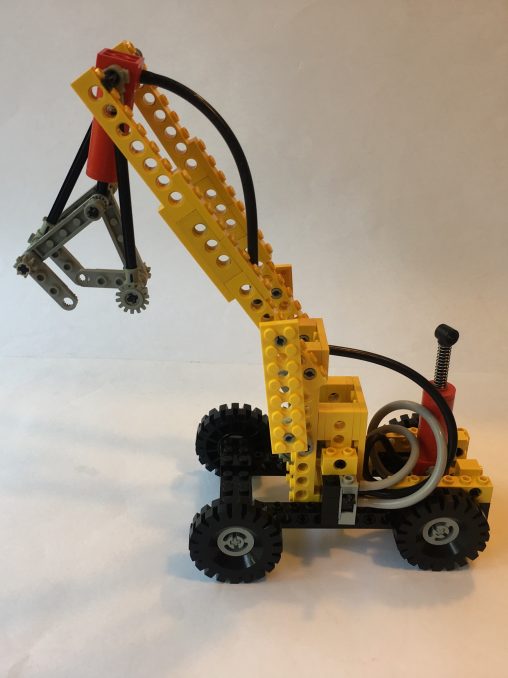 The fourth model is a small pneumatic crane. But it is to difficult to build it so late. Afterward dad had to continue.
We made a LEGO building session this evening. The models will also serve for the exhibition. The first model was a helicopter with additional wheels. Meanwhile dad is working…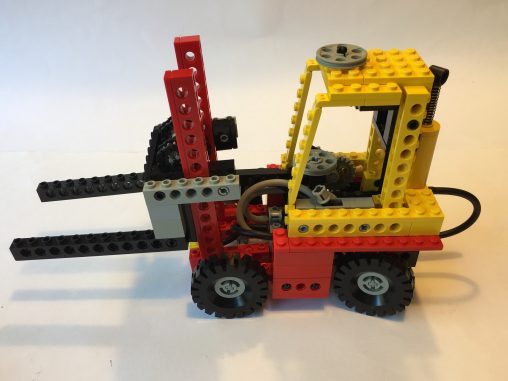 Dad build it for the exhibition. I helped him with the pneumatic tubes and connecting the chains.